This Push Button Software Will Make You a Complete Listbuilding and Sales Funnel in The Uber-Hot Wordpress Niche in Just 5 Minutes
Done For You Profit Pulling Listbuilding & Sales Funnel
No coding or HTML
No expensive Wordpress plug-ins
No design skills needed
No waiting for outsourcers

Dear fellow marketer,
Wordpress is massive. did you know....
74.6 Million Sites Depend on WordPress
22% of New U.S. Registered Domains Run on WordPress
Now, if you have been around Wordpress for a while, everything seems so simple that it it is easy to forget that there are thousands of Wordpress newbies putting their first sites together every single week. That means that there is a massive market for Wordpress related advice and tutorials.
So, How do you cash in on this massive niche?
You need to put together a funnel...This is where you attract leads with an attractive giveaway and then market to them via your email list.
Sounds a bit daunting, right?
That is why we have put together a complete "off the shelf" funnel that you can have working for you in just a few minutes without having to make the pages, products, graphics, videos and everything else.....
In this funnel, you will be giving away a professionally-written  fully rebrandable report (we wrote it ourselves) outlining the 8 "must have" free plug-ins for Wordpress.
You will have up to 6 squeeze pages - Traditional style,  simple style, "guru image" and video squeeze pages to offer your free report and, don't worry, the cover graphic and a professional video have been made for you too!
Your subscribers will be taken immediately (via a professional redirect page) to a One Time Offer (with a 24 hour scarcity price & countdown. This is a series of fully up-to-date Wordpress training videos. You get 100% commission on that sale (and also you get 100% if they miss the scarcity deal and pay full price).
In the email you send to your subscribers (which we also provide) there will be a link to your monetized download page (pro version) where there the subscriber can download their free report and are presented with other offers that you get commission for if they buy.
And, of course, these people are now on your marketing list for future promotions.
Watch the video, below to see just how quick & easy it is.
You can make a whole funnel in just minutes
Default headlines, subheadlines, bullet points pre-populated
Cover graphic made & added to pages
Professional video made and pre-populated
You Just need to add your opt-in form code and your personal details
Note - the funnel made in the video is an example and may be slightly different to the one sold here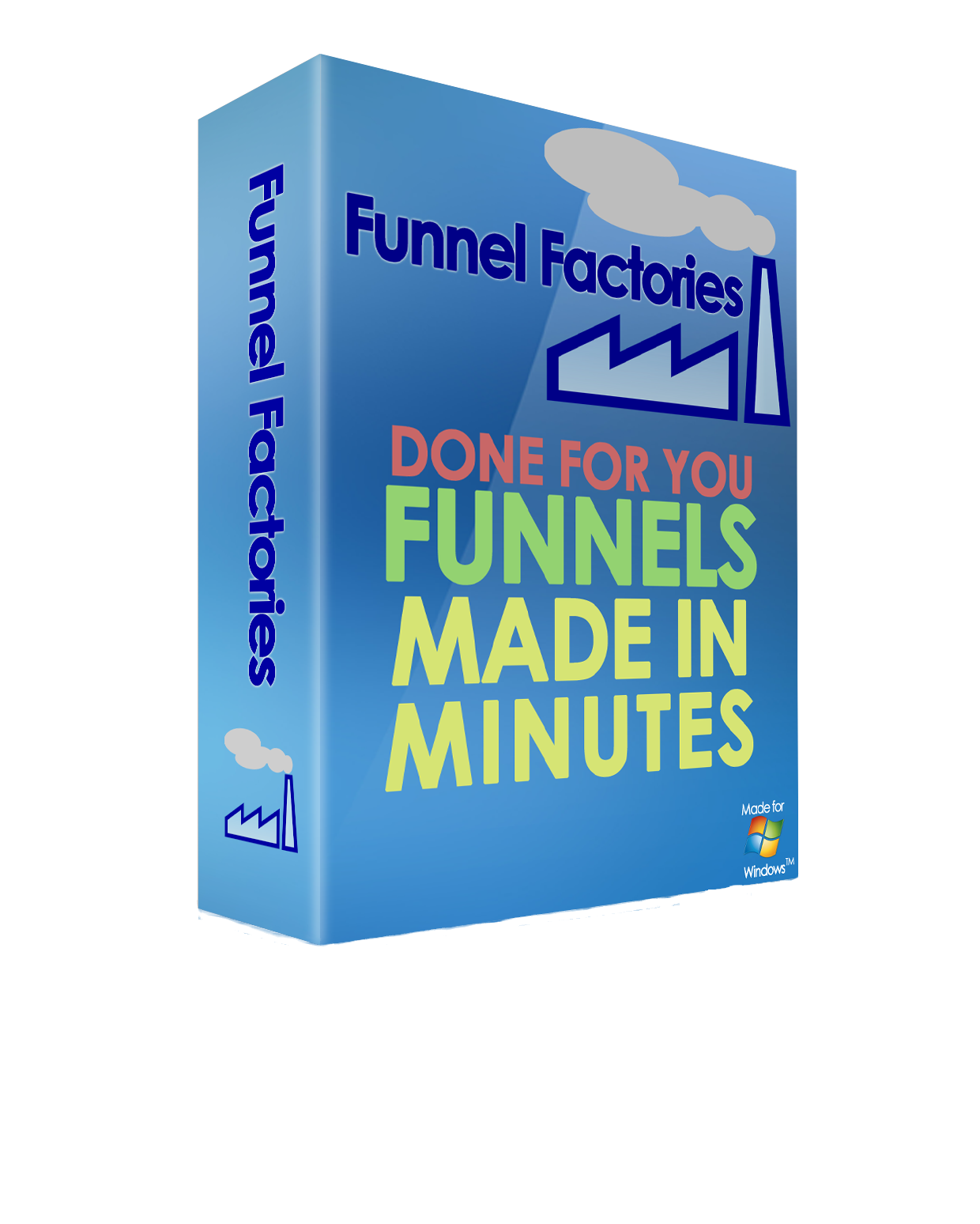 Make Your Professional Funnel In Minutes
There is no easier way - Completely newbie friendly!
The Whole Funnel Done For You
This is not just creating squeeze pages but it will also make a redirect page (to your OTO) and a fully monetized download page
Compliance Taken Care Of
All of the legal pages are pre-populated with your information and linked to your squeeze pages automatically
Extra Monetization
The software will add your banner right onto the top of your download page & your affiliate ID to the banner on the bottom
Simple to Use Software
Our simple to use software does all of the heavy lifting meaning that you don't have to mess with HTML, javascript etc
Very Easy to Split Test
There are 6 squeeze pages created in four styles so you can easily split test with your traffic
Support When You Need It
Our fast & friendly support is on hand to answer your questions and help out whenever needed
Now you can cash in on this massive & growing niche. Become a Wordpress authority and market to a hungry crowd of buyers
With this amazing "Done For You" funnel
Here's what is inside your pack
Please read this important information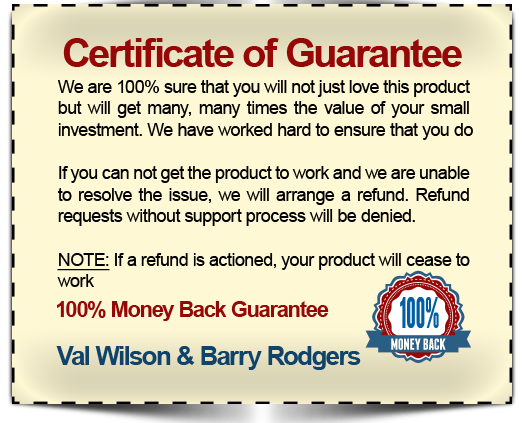 Please read the terms of our 30 day guarantee

This software is for the Windows operating system only.

It may work on an Apple Mac but only if it is running Windows. We can offer no support for Apple Mac users